Ladies Wine Night Fundraiser
The Ladies of Robin Hood enjoy a get together to catch up in May before the season begins. Join us for an evening of fun, Thursday, May 27, 2021 @ 7 p.m.
The fundraiser will be held in Robin Hood's parking lot.  Space is limited so please use the link below to sign up. Please bring your own chair.  There will be 3 prizes – 1st place wins and picks 25 bottles; 2nd place picks next 15 bottles; 3rd place gets remaining 10 bottles.
Typically, each person pays $20 to come and brings a $10 bottle of wine for the raffle and they will get 1 raffle ticket. Additional raffle tickets are $5.   However, we understand that there may be some people who are unavailable to come or are not yet ready to venture out.  So, this year we have 2 options to participate:
Option 1: Reserve your spot to attend in person, and then come to the fundraiser with $20 and a $10 bottle of wine and you get 1 raffle ticket.
Option 2: Pay $30 by May 26th and get 1 raffle ticket - your ticket number(s) will be texted to you and we will call you if you win.
For each option, additional raffle tickets can be purchased for $5.
Send payment via paypal to ilindley@verizon.net or venmo @Courtney-Vaughan-10 (please note "Wine Night" and include your cell phone) or you can pay when you arrive to the fundraiser.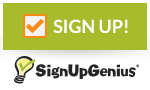 Questions? - email social@robinhoodpool.club or fundraising@robinhoodpool.club